Dental Bridges
You've lost a tooth, but you couldn't get a dental implant. Or maybe your health history precludes you from the implant procedure. Good news: a dental bridge could be the perfect solution.
A dental bridge is a great way to replace lost teeth. The semi-permanent fixture creates a bridge of one (or multiple) crowns that spans the gap between remaining teeth. They are usually made of porcelain and fit over your existing teeth.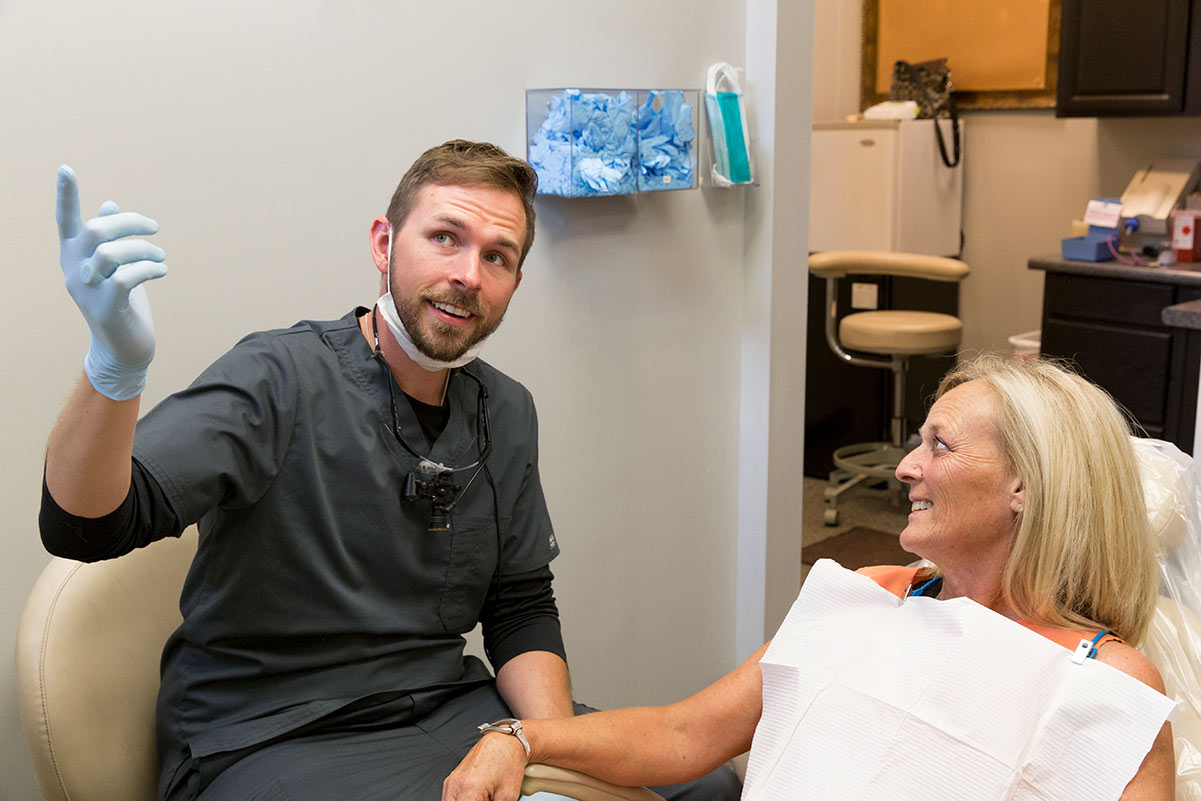 You might be a good candidate for a dental bridge if…
You lost a tooth and both teeth on each side already have crowns
You have a complicated medical history and have trouble healing
You have a periodontal bone defect and a bridge is an aesthetic solution
Can you tell me what happens next?
Typically, the bridge process is comprised of 2 appointments.
On your first appointment, we will numb local and neighboring areas and prep the anchor teeth for crowns. Impressions will be taken with soft putty. This ensures that current angles of teeth are accounted for, resulting in an accurate, comfortable fitting restoration.
Roughly 2 weeks later, we will try on the final bridge. Dr. Wooten will assess functionality, comfort, and aesthetics. An additional x-ray may be taken to ensure an excellent final fit. Once everything is approved, a permanent cement is applied to the bridge and then placed over your teeth.
Before you leave the office, we will be sure that you know how to properly clean and floss your dental bridge.
Want to learn more about dental bridges? We're here to help.
If it's been a while since you've had your last check up, there's no need to fret – we are here to help! We can get back on track with your dental care. Contact our office today to schedule an appointment.